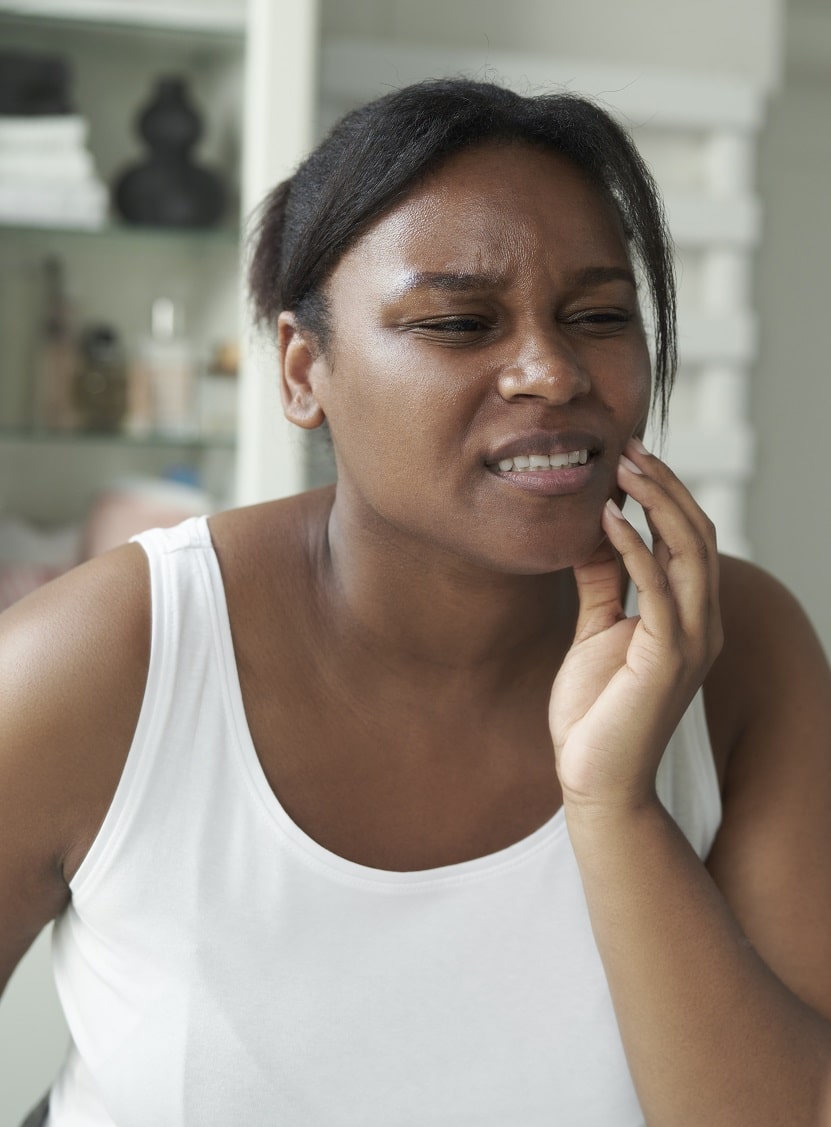 Teeth grinding, or bruxism, is a common dental issue which can cause significant damage to the teeth and gums. It usually occurs unconsciously during sleep and is often caused by stress or anxiety. In some cases, however, teeth grinding can be related to TMJ (temporomandibular joint) disorder. TMJ is a condition that affects the jaw joint and can cause pain, discomfort and difficulty with chewing or talking. The root cause of TMJ is not fully understood, but it can be triggered by an injury to the head or neck area; muscle imbalances surrounding the temporomandibular joint; stress; misaligned teeth; arthritis; gum disease; or genetics. For those who have TMJ disorder, teeth grinding is not just an occasional annoyance—it's a painful condition that needs to be taken seriously and treated quickly in order to avoid damaging the teeth and gums even further.
TMJ & Sleep Therapy Centre of the South Shore offers a comprehensive range of teeth grinding treatments to suit all types of needs. Our team is dedicated to creating a supportive and caring environment that helps each patient achieve the best treatment outcomes possible. For those suffering from teeth grinding and bruxism, our experienced dentists and specialists provide gentle, personalized care to ensure a comfortable treatment experience. In addition, we use cutting-edge technology such as digital X-rays and intraoral cameras to accurately diagnose the source of your problem for more precise treatment planning.
Our team also provides lifestyle advice, nutritional guidance and support throughout the process so you can remain informed and confident in your choices. At the TMJ & Sleep Therapy Centre of the South Shore, we understand that no two people are alike which is why we take a personal approach when it comes to treating your teeth grinding. By choosing us for your treatment needs, you can be sure you will receive nothing but the highest quality care available.
We Go Beyond For You
At the TMJ & Sleep Therapy Centre of the South Shore, we believe in providing comprehensive care for all of our patients. That's why in addition to offering treatment for TMJ and sleep disorders, we also offer services for teeth grinding. Our team of experts take a personalized approach to healthcare, crafting individualized treatment plans with each patient in mind. We believe that providing long-term solutions is the best way for our patients to not only feel better, but also live healthier and more fulfilling lives. We go beyond to provide exceptional care for our patients.

Providing Non-Surgical Therapies | Restoring Quality of Life
At the TMJ & Sleep Therapy Centre of the South Shore, we understand the unique complexities of TMJ related teeth grinding and bruxism. Do you wake up with jaw pain due to grinding your teeth? Patients often experience facial neuralgia and musculoskeletal pain in conjunction with this condition.

Are You Experiencing Any of the Following?
Face, Neck and Shoulder Pain
Worn Down or Broken Teeth
Any of the above could be a sign of TMJ-related Teeth Grinding and should be evaluated promptly.
Schedule Your Appointment