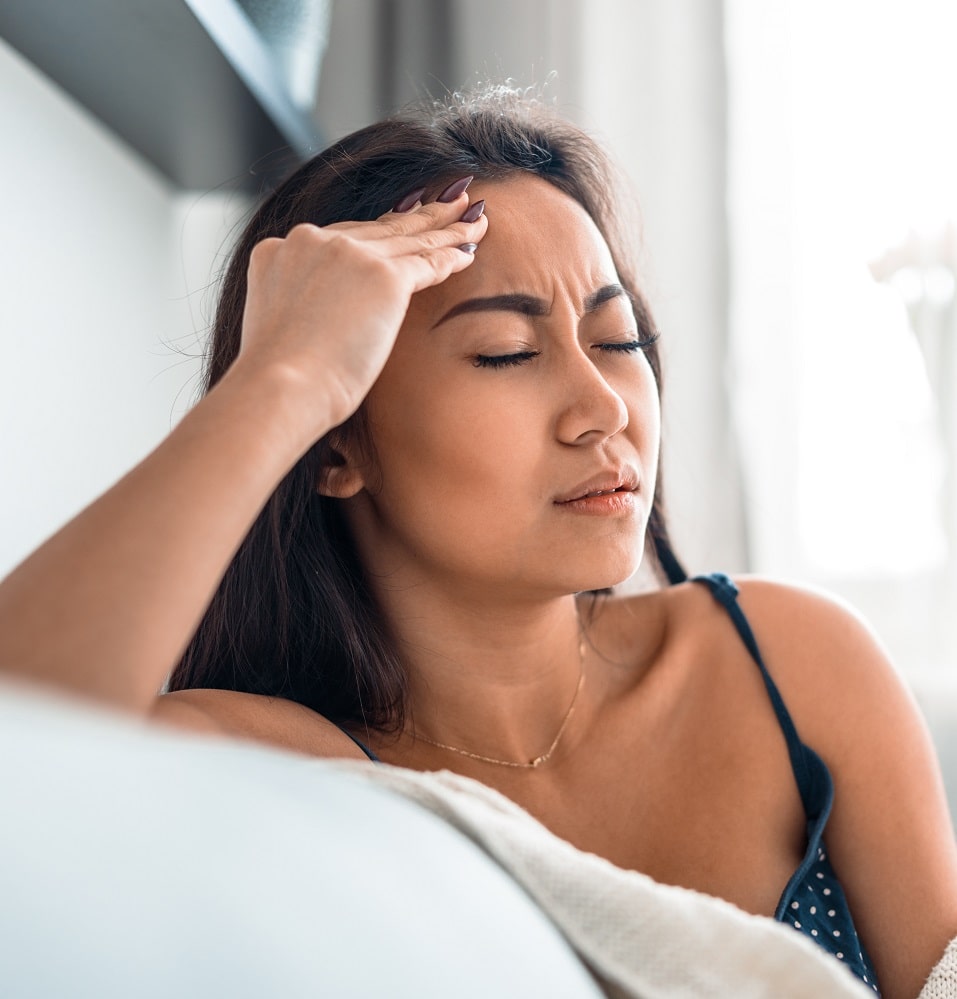 For many people, the intense pain and discomfort of a migraine can be debilitating. But did you know that migraines may sometimes be linked to TMJ symptoms? TMJ, or temporomandibular joint disorder, is a condition affecting the jaw joints and muscles. Its symptoms can include jaw pain, headaches, and even earaches. When these muscles become tense or misaligned, they can trigger migraines in some individuals. Fortunately, treating TMJ can often provide relief from migraine symptoms as well. If you experience frequent and severe migraines, it may be worth evaluating your TMJ to see if this could be contributing to your pain.
 A proper TMJ treatment plan, including exercises and lifestyle changes, can make a significant impact on migraine frequency and intensity. In fact, studies have shown that receiving TMJ care results in improved symptom control for those with chronic migraines. So if you suffer from frequent headaches or migraines, consider seeking treatment for your TMJ as well. Not only could it improve your jaw function and reduce any related pain, but it may also lead to fewer debilitating migraine episodes. Don't underestimate the power of a healthy jaw!
Don't suffer any longer than you have to – contact TMJ & Sleep Therapy Centre of South Shore for relief. Our team is specially trained in treating both TMJ disorders and persistent migraine issues, making us uniquely qualified to address the connection between the two. We take a personalized approach to treatment, using a combination of advanced technology and traditional therapy techniques to alleviate your symptoms and improve your quality of life. Trust us to provide you with comprehensive care and lasting results. Don't wait any longer – give us a call today.
We Go Beyond For You
At the TMJ & Sleep Therapy Centre of the South Shore, we believe in providing comprehensive care for all of our patients. That's why in addition to offering treatment for TMJ and sleep disorders, we also offer services for migraine relief. Our specialists work closely with each patient to create personalized treatment plans that address their individual needs. We are committed to helping our patients achieve long-term results and improve their overall health and well-being. We go beyond to provide exceptional care for our patients.

Providing Non-Surgical Therapies | Restoring Quality of Life
At the TMJ & Sleep Therapy Centre of the South Shore, we understand the unique complexities of TMJ-related migraines and head pain.  Do you find yourself constantly suffering from severe headaches? Patients often experience facial neuralgia and musculoskeletal pain in conjunction with headaches or migraines.

Are You Experiencing Any of the Following?
Sensitivity to Light and Sound
Any of the above could be a sign of TMJ-related Migraine pain and should be evaluated promptly.
Schedule Your Appointment