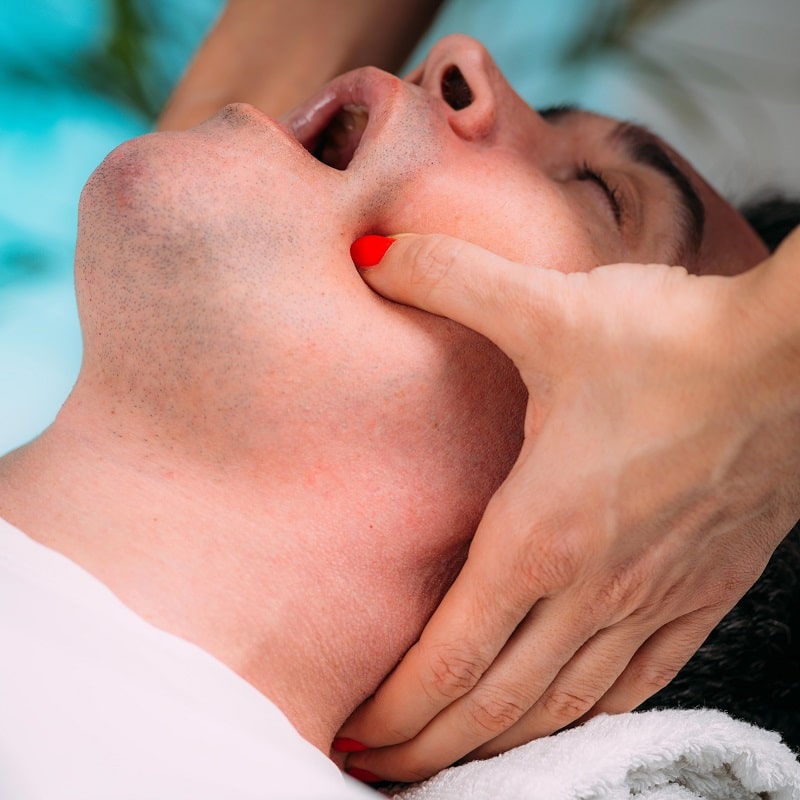 TMJ-related orthopedic dysfunction is a condition that affects the jaw joint, or temporomandibular joint. Its prevalence within the population is estimated to range between 5%-12%. Symptoms of TMJ can include difficulty chewing, clicking or popping sounds when the mouth is opened or closed, headaches, pain in the jaw and face area, dizziness and an inability to open the mouth fully. Since various factors may play a role in causing this disorder to develop, seeking professional help from an orthopedic specialist is advised for proper assessment and treatment.
If you are looking for experienced, professional and compassionate care for your TMJ-related orthopedic dysfunction, the TMJ & Sleep Therapy Centre of the South Shore is your ideal choice. We provide personalized treatment plans to address discomfort and pain from jaw misalignment and temporomandibular joint disorders and our team of doctors and specialists incorporate cutting-edge technology such as digital X-rays and 3D printed splints into a comprehensive approach to care.
Whether you are dealing with tinnitus or headaches, each patient receives an individualized treatment plan tailored to meet their specific needs. On top of this, our caring staff will provide support throughout your entire recovery process to ensure that you get back on track towards complete oral health in no time. At the TMJ & Sleep Therapy Centre of the South Shore, they understand all too well the physical and mental hardships associated with TMJ-related orthopedic dysfunction. Our mission is simple yet powerful – providing individualized solutions meant to maximize comfort while minimizing the symptoms associated with these painful conditions.
We Go Beyond For You
At the TMJ & Sleep Therapy Centre of the South Shore, we believe in providing comprehensive care for all of our patients. That's why in addition to offering treatment for TMJ and sleep disorders, we also offer services for orthopedic dysfunction. Our specialists work closely with each patient to create personalized treatment plans that address their individual needs. We are committed to helping our patients achieve long-term results and improve their overall health and well-being. We go beyond to provide exceptional care for our patients.

Providing Non-Surgical Therapies | Restoring Quality of Life
At the TMJ & Sleep Therapy Centre of the South Shore, we understand the unique complexities of TMJ-related orthopedic dysfunction.  Do you suffer from constant pain and discomfort in the jaw area? Patients often experience facial neuralgia and musculoskeletal pain in conjunction with other symptoms of orthopedic dysfunction.

Are You Experiencing Any of the Following?
Clicking or Popping Noises
Any of the above could be a sign of TMJ-related Orthopedic Dysfunction and should be evaluated promptly.
Schedule Your Appointment